Welcome to my wood shop
I create custom and personalized signs, cribbage boards, and and other unique items all of which are perfect gifts -  and nothing beats the beauty of wood when it comes to an elegant sign or décor item.
 Please feel free to contact me if you have any specific questions that are not answered here. I specialize in custom and personalized designs.  If there is something you need that you do not see, we will gladly work with you to create exactly what you are looking for.
So please stay and browse.  There's a lot to see!  And please check out and subscribe to my YouTube channel here!
I have lots of cool videos!
Thank you!
What's Happening ?
We're excited to announce that we now have laser engraved cedar herb stakes for the garden!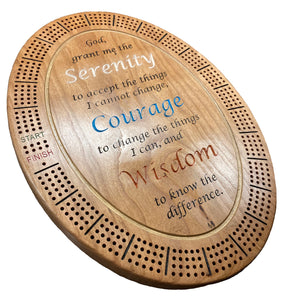 This week I designed and created a special cribbage board.  It displays the well known and popular "Serenity Prayer" that is beloved by folks recovering from many of life's harsh moments....
Featured Product
Was a great pleasure creating this special cribbage board!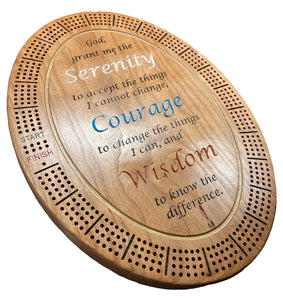 Black Forest Designs
Serenity Prayer Cribbage Board
Quote of the week:
"Twenty years from now you will be more disappointed by the things that you didn't do than by the ones you did do." ― Mark Twain